Sintered Wire Mesh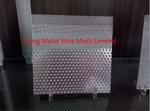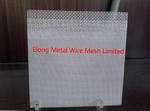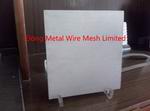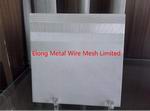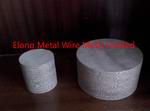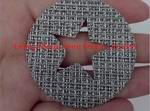 Sintered Wire Mesh:
Type A Sintered Wire Mesh is a standard combination of 5-layer sintered wire mesh which has the widest application. Five different layers of stainless steel wire mesh are combined, and then sintered together through vacuum sintering, compressing.
Type B Sintered Wire Mesh is sintered together by many layers of plain-woven square mesh. Owing to the large opening ratio, the sintered mesh possesses good permeability, small resistance but large flow. It is mainly applied to filter kinds of air and liquid.
Type C Sintered Wire Mesh is sintered by punching plate and multi-layer stainless steel wire mesh. Due to the support of punching plate, it has the higher compressive strength and mechanical strength. It is mainly used in food, beverage, water treatment, dust removing.
Type D Sintered Wire Mesh is overlapped and stacked up by 2 or 3 layers of plain dutch woven wire mesh with equal hole size, after vacuum sintering, pressurizing and rolling.
Workshop equipment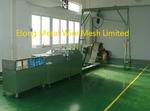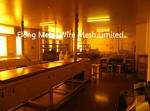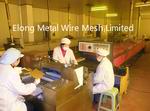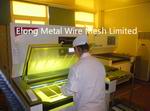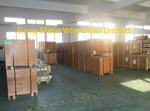 Contact us
Elong metal wire mesh limited
East development zone of Anping county, Hebei province, China.
Zip code: 053600
Contact: mable lee
Mb: 86-15003285376
Tel: 86-318-5289767
Fax: 86-318-7061622
QQ: 841799399
Skype: mablelee0825